[sgmb id="1″]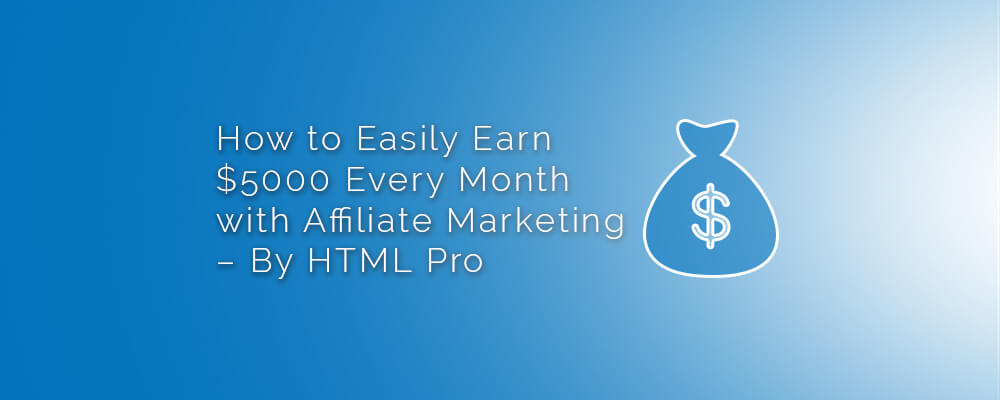 Last year an astounding $2.1 billion in affiliate marketing fees were paid to blog and website owners. According to recent findings through a research, affiliate marketing has become one of the top online business leisure having as low as no endowment cost and the earning that you may generate can be overwhelming.
When we talk about making online fortune, affiliate marketing is what you will see projected as one of the easiest ways to make online money but in case you are just putting your foot out, it might not be the case. But as there is a Chinese proverb which dictates that its not easy to the take first step towards your goal but once you do it become easier with time and here I would add experience. Earning money through affiliate marketing is not as hard as it sounds. Lets discuss the pros of the business and how it all works.
This article mainly covers the following topics:
• What affiliate marketing is and how it works
• The advantages of being an affiliate marketer
• How HTML Pro can help you earn $5000/month
What is Affiliate Marketing?
Affiliate marketing is an advertising model where a company pays compensation to third party affiliates to generate traffic or leads to the company's products or services. Essentially, you as an Initiator will be remunerated when you help a business by promoting their products or services. So for example, if you sign up for Tips and Tricks HQ's affiliate program and promote it's products then you will get a commission when the visitor sent from your website makes a purchase.
Affiliate marketing is considered probably one of the most agile and competitive ways to initiate making money online as there isn't any requirement for creating products. You simply work as a bridge to link up buyer and sellers, and you take commission/profits on the sale that has been accredited by you.
How Does Affiliate Marketing Work?
When you get associated with an affiliate program, and designate what you want to sell, vendor will present you a link with the code that you may use to direct consumers on targeted website. Most affiliate programs will offer ready made text links, banners and other forms of creative copies whereby you only have to copy the code and place it on your website or network to your friends and community to start referring traffic. When interested visitors click on these links from your site they get redirected to the product site and if they purchase a product or subscribe to a service, you as the referrer make a commission.
The sellers will have record of your referrals through unique affiliate ID via affiliate softwares that they use and hence you will also have access to all the sales and commissions stats.
You aren't obligated to sell only products to make commissions. Different affiliate programs can accommodate you through different payment terms such as:
• Pay per Sale: In this program a merchant pays you a percentage of the sale price when the purchase is completed.
• Pay per Click: In this program you get paid based on the number of visitors you redirect to the Merchant's website from your affiliate site, whether or not a sale is made.
• Pay per Lead: You get paid once the referred visitors provide their contact information on the target site by filling out a simple contact form.
Advantages of Affiliate Marketing:
Affiliate marketing is studied to be one of the world's fastest and the most viable Internet marketing tactics to earn money online and here is why:
✓ As seller develops the products which eliminates the cost of production, hence affiliate marketing is cost effective and cheap
✓ Physical business location or hiring employees isn't needed
✓ It gives you global exposure as affiliate marketing open doors to work with people all around the globe
✓ It has zero startup cost, as you don't need to pay or invest a single penny to join an affiliate program
✓ You don't need to provide any customer support or deal with consumer complaints as the Seller does that for you
✓ A regular job can give you a fixed income as long as you continue to work, depending on your marketing skills
✓ Affiliate marketing can create a steady flow of income even when you are not in front of your computer
✓  You can work in the comfort of your own home
Some of the renowned affiliate marketing platforms
There are many affiliate networks to connect merchants with affiliate site publishers who can help sell their goods or services. Companies such as:
Clickbank, E-junkie and PayDotCom lead the pack in connecting the creators of e-books and software with affiliates to help sell their digital downloadable products.
Commission Junction is popular for those who want to sell more traditional wares ranging from travel services to janitorial franchises.
Google AdSense, which doesn't require your involvement to result in a sale. Your income is realized on a pay-per-click basis, just for leading your traffic to click to a merchant's site. PPC affiliate programs pay a lot less than programs where your referral must result in a sale. Keep in mind that a site peppered with ads and no authority or trust can look and feel like spam, and you won't get good results.
HTML Pro: NYC's Best Web Design, Software Solutions & Digital Marketing Affiliate Program
One of the best affiliate program that you can come across, as you just have to refer and rest is taken care by HTML Pro's team. With this reward program, referring clients who are looking for PSD to HTML or Web Design services will get you good money which is not a one-time thing, you will continue to drive profits as long as the clients keep availing services from HTML Pro. Isn't that great?
Get HTML Pro Team Help on Closing Sales
HTML Pro will provide all technical support necessary to close a business sale lead while helping throughout the sales process to Sales consultant over emails and Chat. HTML Pro will pay a 7.5% commission on any amount received from customer referred by the Sales consultant effort within the validity of the agreement. Cost of converting a PSD into HTML starts from $149 for Home page and $79 for inner page with average per project cost about $500-$1000. Cost of a full website design by HTML Pro ranges from $750 – $3000 normally depending on the complexity of website design. Imagine, a click from your referral efforts could lead to a very decent amount of profit and commission. And what if a customer stays with HTML Pro for website maintenance and spend $500 – $1000 every month. Sounds interesting?
HTML Pro work on following grounds:
No Minimum commitment:You get paid on any amount your referral pays to complete a project
Hassle Free:Because you can focus on bringing clients while HTML Pro's team will cater clients for you.
16 hours support:HTML Pro works during this time to make sure clients are well served and they are getting all necessary support they need to meet deadlines.
Other Terms can be found here: Affiliate Terms
How it works:
Just send your request to become an affiliate associate >> once approved start selling around >> Earn 7.5% commission for every project you bring

After singing up, you will have access to a very cool looking dashboard showing all your referrals and the money that you have made.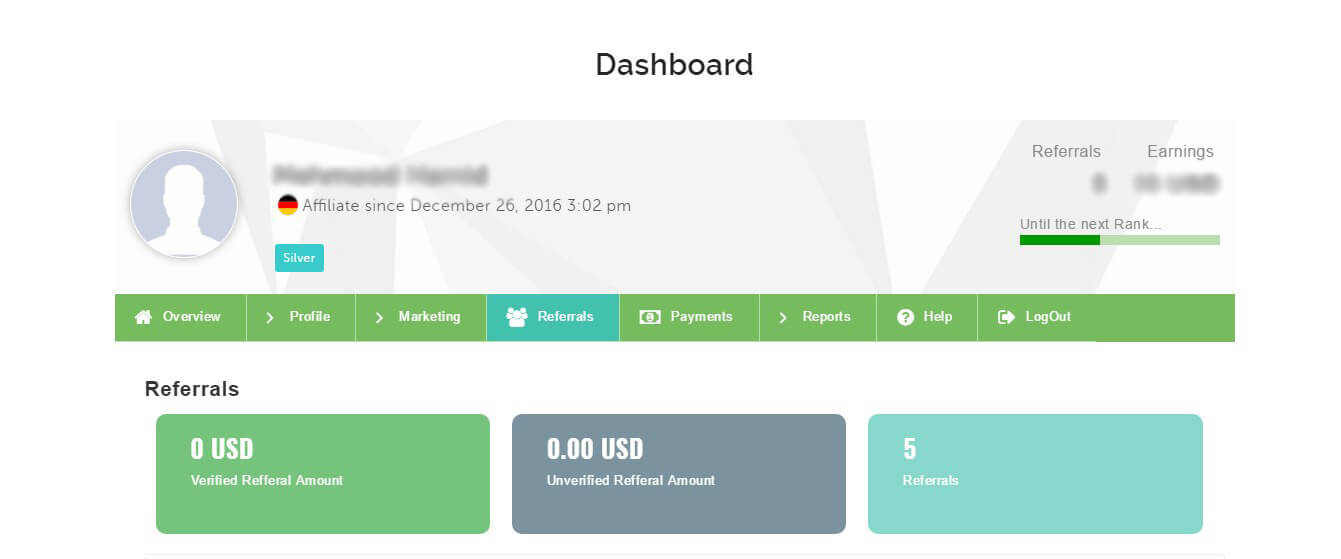 The best part about HTML Pro Affiliate program is that, it's not subject to only one time project pay off rather you will be paid commission as long as clients take services from HTML Pro.
So, here is your chance to earn big by simply referring business to HTML Pro and rest, leave it to the professionals.