HTML Pro® is Recognized as the
Top Web Design, software Solution, Digital Marketing & Design to Website Agency by well reputed ranking sites and firms
Three Best Rated Service Excellence Award
HTML Pro® has been listed in the Top Three Web Design agencies operating in the New York area once again in 2019. Our company has adorned the list for three consecutive years maintaining the level of excellence in services and customer care alike. Three Best Rated's unbiased and thorough approach has earned this platform the trust of 1.7 million customers each month. They aim to provide a comprehensive platform listing the top three local businesses of each under a wide umbrella of categories. The trust of local customers in the platform makes it a great honor for HTML Pro®.
UpCity Top Local Certified Software Solution Providers NYC
Upcity is a trusted platform that aims to provide an ease of communication among small-medium businesses and verified digital service providers. Businesses and individuals trust Upcity because they deploy extensive check and balance metrics to ensure the authenticity of their reviews and the quality of their rating.Team HTML Pro® proudly presents our collection of Upcity badges for 2019 declaring the agency as the TOP Upcity certified Web Design, Digital Marketing and Software development agency.
HTML Pro® was certified as the Top Local Software Solutions provider in NYC in 2018 as well that primarily provided digital services and is also venturing into IT solutions. From web development and design to digital marketing HTML Pro® is an acclaimed name in the industry.
Most Popular Web Design Agency awarded by Global Business Insights
Global Business Insights is an informational platform aiming to provide its users with the most up to date information about industries and businesses across the globe. They maintain a thorough criteria that are tested throughout the year by gathering user information, reviews from digital platforms and surveys to maintain a high standard for their Listing.
HTML Pro® has been awarded as the "Most Popular Web Design Services" in the UAE. With our majority clients in the USA, this is award is an acknowledgment of the fact that HTML Pro® team is delivering the best quality of services making us popular across continents of the world.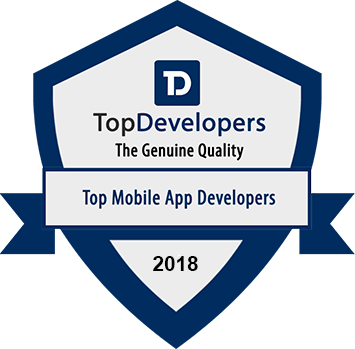 Member Top Developers.co
Top Developers recognizes HTML Pro® as New York's Top rated Digital & Web design Company providers that are making their mark and serving their customers comprehensively. They render the top quality services in order to highlight the perfect web and mobile app development company for their visitor's businesses to explore and flourish.
TopDevelopers is a platform which not only has a reputed name on its list but has also carved out many new and innovative tech partners for their visitors which has the skills to enhance their business to the next level. They solely focus on the things that matter to their visitors and their method is a combination of core research and analysis and the gauging of the companies is based on diversified criterions and metrics that have come up to provide more competent results.
The listing that they provide is a result of profound metrics that help the visitors to screen the most appropriate service providers. For HTML Pro® the focused industry is information technology along with Marketing although Business services and the Gaming sectors are important part of their business as well. HTML Pro® provides services in web and software development with expertise in UI/UX designing along with Digital Marketing.
CIO Most Promising Web

Development & Design Agency 2018

HTML Pro® is humbled to be awarded as the most promising web design and development agency by CIO who's editorial mission is to provide influential IT and business executives with real-life, engaging opportunities and targeted, in-depth coverage of the topics most critical to their success.

CIOReview, as a published magazine for technology solutions, provides the comprehensive platform for senior-level industrial experts, IT buyers and decision-makers to share their insights and learn about new technology trends in the market. The magazine stands out with its learn-from-your-peers approach which helps the CIOs and other technology buyers to make wise decisions from the wide range of choices available in the tech-arena. Not only this it also provides a list of the most promising companies in different tech related sectors. This list is very popular for its authenticity and detailed research which yields results in its truest nature.

After a thorough analysis of web development and design solution providers, a distinguished panel comprising of CEOs, CIOs, VCs, and analysts along with CIOReview's editorial board has selected the top players that are at the forefront of tackling industry challenges, HTML Pro® being a prominent agencies among a few others.
Shopify Partner
HTML Pro® is a part of The Shopify Partner Program where a diverse group of designers, developers, marketers, and affiliates use the Shopify platform to build ecommerce websites, themes, and apps. Shopify partners receive great perks which helps their clients grow their business and generate ongoing monthly revenue. HTML Pro® being a Shopify partner can create ecommerce themes and app and publish them in the Shopify Theme/App Store.
As a Shopify Partner, HTML pro® has access to free training courses, in-depth documentation, and other resources that helps help us to learn more about Shopify and grow our client's business. We also have access to insider information about Shopify's product roadmap, previews of upcoming features, and priority Partner support to quickly resolve questions that our clients might have.
2018 New York Business

Excellence Award

The New York Small Business Excellence Awards recognizes HTML Pro® as an outstanding small business which has gotten marketing success in their local community and business category in the Web Design Classification.

Each year, the New York Small Business Excellence Awards chooses only excellent local small businesses. They focus on companies that have demonstrated their ability to use great marketing methods and excellent customer service to grow their business in spite of difficult economic times. The companies chosen exemplify the best of small business; often leading through great service and community involvement. For most companies, this recognition is a result of sheer dedication and efforts as well as some external factors that has helped build their business.

The New York Small Business Excellence Awards gives HTML Pro® the right to distribute and display the digital award image and/or press release in any way they choose.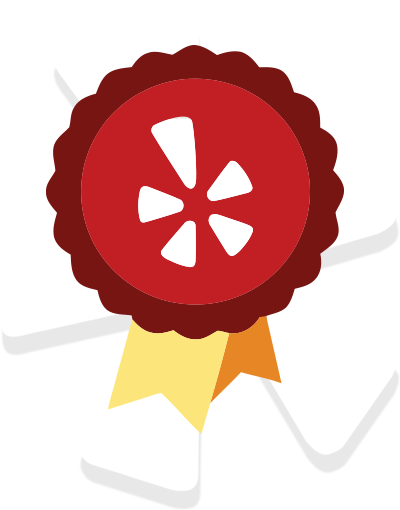 People Love HTML Pro® onYelp- 2018 Award Recipient
We love our clients but what excites us, is when our customers love us back just as much. At HTML pro® we ensure that every project is given proper time and attention required to bring optimum results and Yelp is the perfect platform where we get the truest reflection of our hard work.
Yelp is an online business directory where enterprises can get listed and found online. Customers can find them, contact them and rate them. Yelp combines traditional business listings in a directory like Yellow Pages with social elements. Customers can leave feedback on their experiences with that business which does two things. It informs future customers of what they might expect and it keeps standards high, or forces an improvement of those standards to prevent negative feedback. HTML Pro® is proud to have satisfied customers who give honest ratings on Yelp.
Top 10 NYC Agency Clutch
HTML Pro® has been awarded as the Top Web Design Agencies in 2017 & 2018 by the finest and most authentic review authority Clutch.
Clutch announced the leading agencies and development firms of New York City in 2018. A B2B ratings and research firm, Clutch covers agencies and developers spanning multiple cities and countries, with a significant portion of companies hailing from New York. Clutch's ongoing research features nine industries and identifies the leading organizations in each.
Digital agencies: Blue Fountain Media, Momentum Design Lab, SEO Brand, R2integrated, Moburst, Greater Than One, York & Chapel, Blue Water, Socialfix Media, AMP Agency, HTML Pro®, Digitalux, MultiVision Digital Production, Definition 6, and The Mechanism.
Companies featured on Clutch are evaluated on their market presence (services, clients, and past projects), and by their clients through interviews conducted by Clutch analysts and published as reviews on their company profiles.
Google Certified Partner
Employees at HTML Pro® earned the Google Partners badge which showcases their skills at digital marketing by managing client's ads on Google and generating revenue for them. HTML Pro® can handle any type of campaign, be it search, display, mobile or even a shopping campaign for e-commerce brands.
Google Partners is Google's program for advertising agencies, digital marketing professionals, and other online consultants who manage Google Ads accounts.
The badge shows that certain employees at our company have demonstrated Google Ads skill and expertise by passing assessments and earning certifications through Academy for Ads. The badge also shows that our company has met Google Ads spend requirements, delivered company and client revenue growth, and sustained and grown its client base.
Member NYC Chamber Of Commerce 2018
HTML Pro® is a member of the world famous, award winning site NYC chamber of Commerce which is known for publishing authentic business lists which are ideal for the common public to utilize for specific industry niches. HTML Pro® happens to be an expert in the domains of web design, digital marketing & Software Solutions.
The mission of the Chamber is to improve the business climate in the New York Metropolitan Area for businesses, workers, residents and visitors by publishing listing in the Business Directory & Economic Development Guide. It provides valuable services like Networking & Educational forums to over 30,000 business and civic leaders who represent the backbone of the Greater New York business community.
HTMLPro® is awarded as the Best Website Design Agency of 2018 by Design Rush Apart from their infamous blogs on web design and latest trends in upcomming technology. DesignRush is also known for publishing trusted agency lists that are verified and appreciated by thousands. DesignRush helps its audience find the best local and global agencies for their next project From branding to websites, to marketing & technology. DesignRush lists the top companies in each industry so their visitors don't have to go through the process of trial and error and lose hundreds of dollars in the process. DesignRush ascertains that the best website design and development companies create beautiful highly functional design optimized for SEO, great user experience, and high conversion rates so they measure the work of the selected agencies with great precision to ensure that they're recommendations are valued.